This article also appears on Solid State Now
In Far cry 6, the latest installment in Ubisoft's enduring and now iconic franchise, you are once again thrown into an exotic region of the world where you go one-on-one with an evil ruler. Here you are Dani Rojas, a guerrilla who joins the fight to overthrow Anton Castillo, a dictator who rules the fictional country of Yara with an iron fist.
However, this time around there is a concerted effort to ground the action and the story and make it a bit more authentic to what we might see in the real world. And it has a lot to do with the visuals of the game.
We were fortunate enough to have a one-on-one virtual conversation with the game's art director, Denny Borges, and asked him about his approach to creating the look of Yara, Anton Castillo, and the modern guerrillas.
Can you first talk about your role in the development of the game? What do you do? Who do you work with?
Denny Borges: Well, I've been an art director at Ubisoft Toronto for about six years now. My first art direction role started on Primordial Far Cry. Then, I assumed the main role of artistic direction on Far Cry 6.
I'm primarily responsible for the visuals for the game. I also have an army of associate art directors. But it's really just focused on the high-level art direction and how the characters and the world look.
Far cry 6 takes players to this Cuban island nation in Yara. Can you tell me about the creation of the visuals for the game?
Denny: For Yara, we were definitely inspired by many countries in the Caribbean – Cuba is one of them. We wanted to create that feeling of tropical paradise. We loved the idea of ​​an island frozen in time, where you can see history; classic cars; the colors of the Caribbean. We play with beautiful sunrises and sunsets. It really was a perfect opportunity to create our version of the Caribbean Islands.
One thing we need to do is build a rich and connected world. When we do this, we want to make sure players go to lots of memorable places. And this is a first for Far cry, where we have a large capital, which serves as a kind of lion's den for Anton in the story.
At the same time, we also wanted to have some breaks. For me, it was really important that the players were in awe when they went to the beach and watched the sunrise or sunset – it was like they could really feel the heat on the island. Lighting was really important to us to achieve that tropical look as well as the weather.
When we were looking to add rain – another first for Far cry – we kind of wanted to mimic a lot of climate change from a Caribbean island. You tend to see short rains in the afternoon which was important to us. Depending on what part of the island you are in, you might see lighter rains compared to heavier rains.
How do you think the game's visuals change the player experience?
Denny: We've pushed all the visuals to the limit and we have a lot of memorable characters. For me, it's capturing the look of our modern guerrillas. When it comes to the island's biomes, we even asked our team to research and photograph much of the exotic and natural flora that you would find on a Caribbean island. And that level of realism is something that really translates into the game.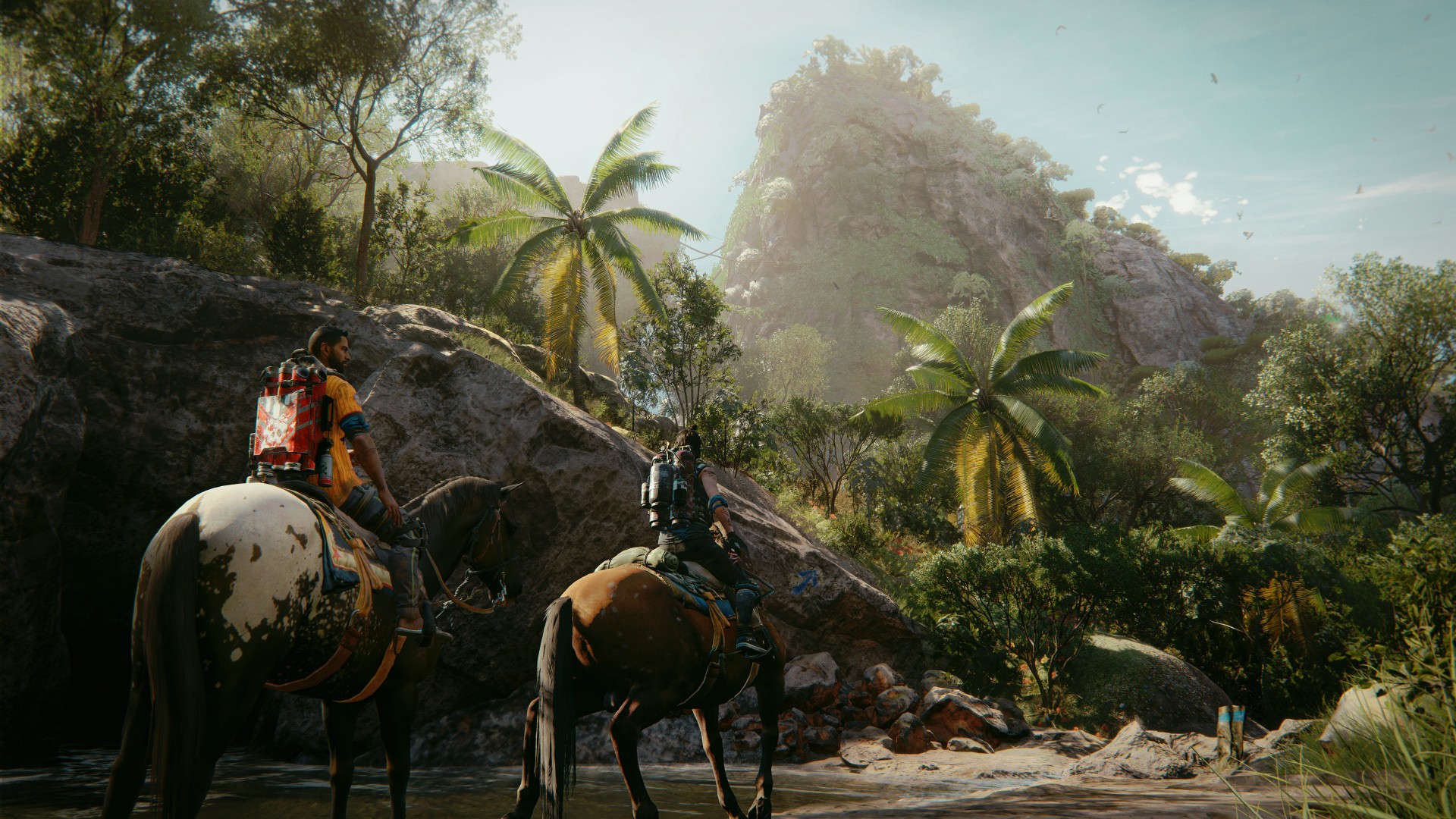 In terms of art, this new Far Cry is quite different from games of the past, where there is a heavy use of bright, vivid colors and propaganda posters. Did you have any inspirations to create the look? What kind of research did you do?
Denny: We looked at some color palettes in Cuba but also tried to understand how color is used in this country. We wanted to be inspired by it.
For Yara, it's almost as if the colors of the island are by design. We know that the island is lacking in resources. And with the lack of resources, most of the time when you want to go paint your house or paint your car, you basically get what is given to you by the country.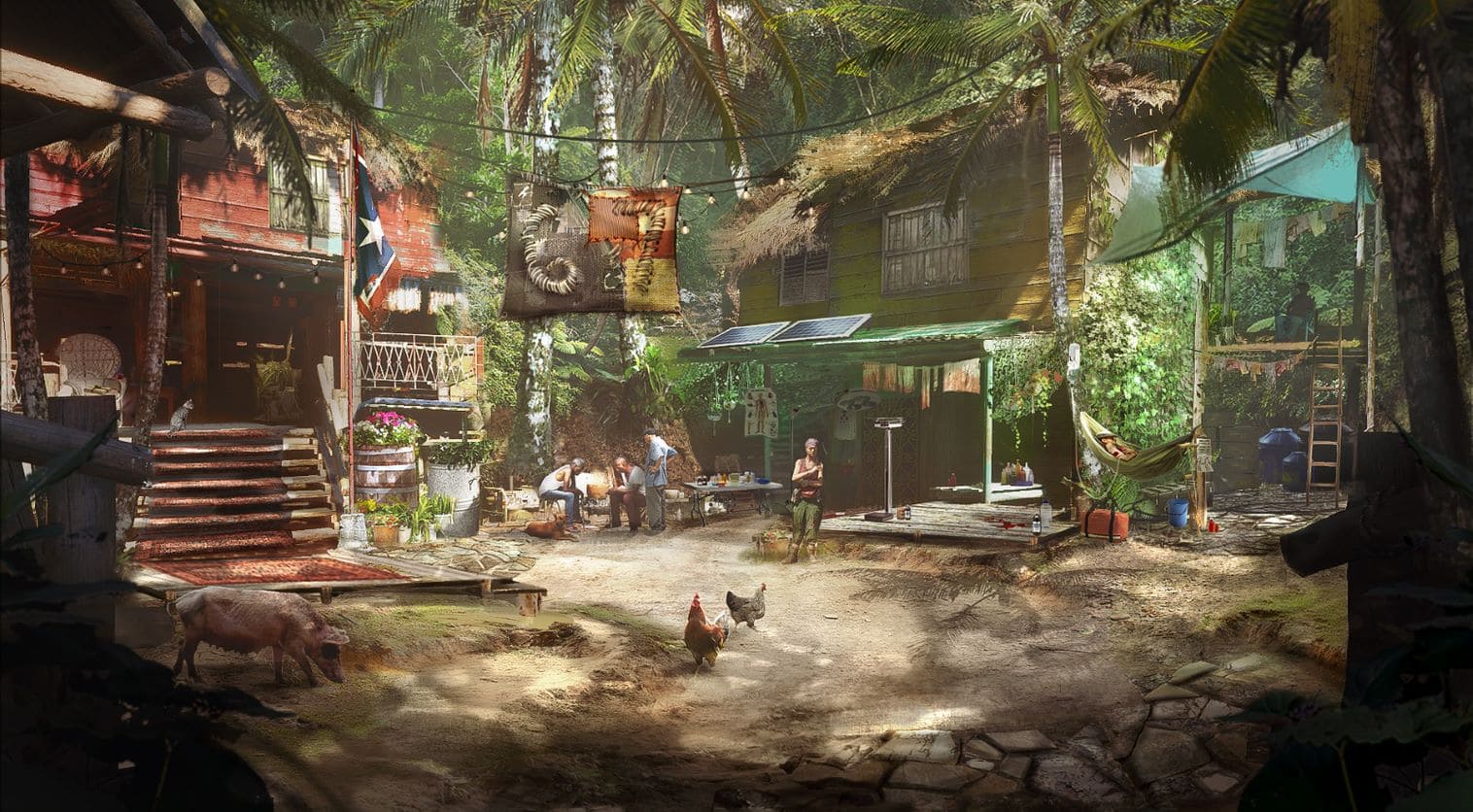 We have a limited color palette in terms of cars and locations, but what was really important to us was the idea of ​​expression and personalization. You see this contrast between modern guerrillas and Anton's army. The idea of ​​expression, personalization and color is much more vivid with the guerrillas compared to the lack of color, uniformity and clone appearances of Anton's army.
the Far cry games have always creatively blended grounded stories with over-the-top sandbox action. And I think it's never been truer than with Far cry 6. How did you balance these two seemingly opposing ideas when it comes to visuals?
Denny: It was a challenge at first, trying to find that look for our modern guerrillas. We came across this term called "resolver" which means to solve. Due to the lack of resources on the island, it's really about that fiery ingenuity, where the people of Yara would create things based on what they have. I like that approach, and it's something we've found that works with how to create modern guerrilla warfare.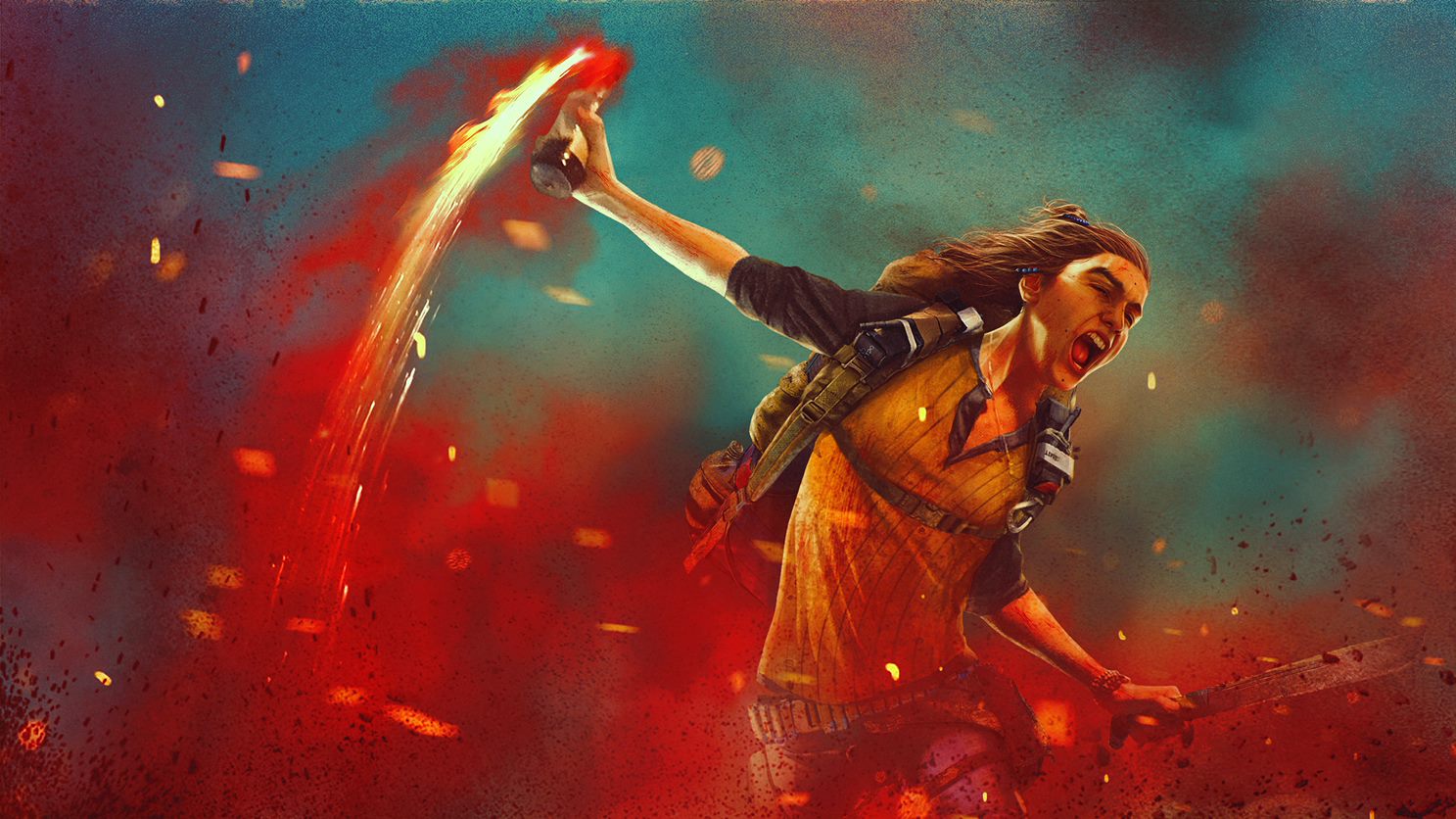 Most of the people in their minds would have a stereotypical guerrilla guerrilla appearance when they saw images from the past. But we wanted to explore the idea of ​​what guerrilla warfare looks like these days. So we did a lot of research on different revolutions around the world. For me, tying the idea of ​​"resolver" to personalization and expression really fits in with modern guerrilla warfare. It's that crazy, artisanal look, but ultimately, "solver," to me, is what we visually see as plausible craftsmanship. And plausible crafting means seeing what ordinary things in Yara can be used for something else.
Could you also tell me about the design of Anton? I know he's played by a real actor in Giancarlo Esposito, but you've probably helped polish his appearance in the game.
Denny: Be a Far cry fan, everyone looks to the villain. For me, the villain was definitely our priority. We've worked a lot with the storytelling team to figure out what kind of villain we want and what their surroundings look like. It was a long process.
I am a big fan of Far cry brand and love the focus on the bad guy. But I also wanted to focus on creating a wide range of memorable characters. You might have seen some of them in trailers and previews, but there's a lot more that we haven't shown yet.
As for Anton, we looked at a lot of inspirations for his outfit. We looked at the former President of Cuba, Batista, who was wearing some sort of tight-fitting leather motorcycle jacket. I really liked this kind of clean look. At one point we had Anton dressed all in white, but the red came from the idea of ​​attaching the color of the poison he uses on typical plants. His branding is white and red, which he uses on his flags and outfits.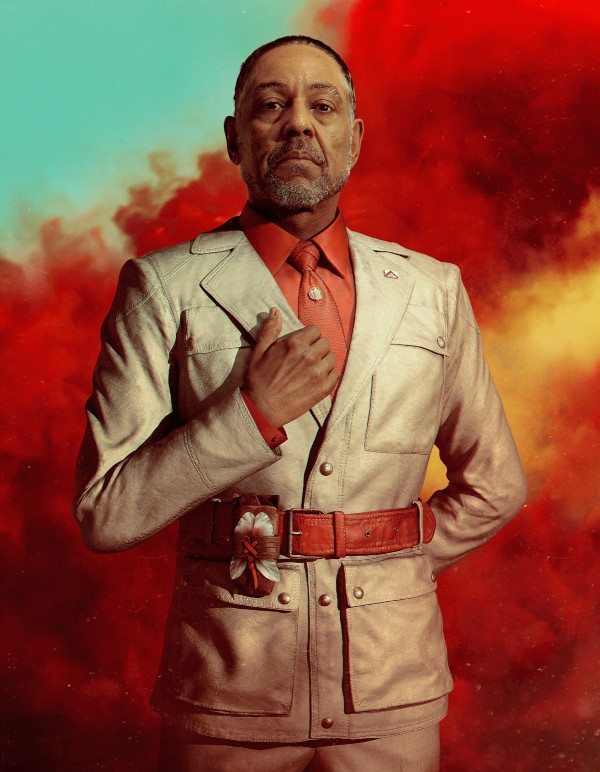 What's really great is that Yara's national flag is red, white, and blue. White and red are Anton's colors, but guerrillas wear blue. And I like the idea that these three colors are sort of separated and put against each other.
Anton has a few other details we looked at regarding the items on his belt. We really wanted to link her story to her family. I really liked the idea of ​​him wearing his father's old tobacco pruning shears on his belt. It's a small weapon – every Far cry the villain has his own signature weapon. He is in a way more personally linked to him.
At the same time, he also has with him one of the national flowers of Yara, the mariposa at sunrise. It's a little flower that her mother wore in her hair when she was a jazz singer.
The items he carries are tied to his lineage and heritage, and I absolutely loved adding these little layers to our villains.
And the protagonist, Dani Rojas? Can you tell us more about her – or him?
Denny: Dani Rojas is thrown into revolution when she joins Clara Garcia and her band of modern guerrillas. I can't really speak to the narrative that much, but I really love that Dani's look is coming from someone who is a Yara inhabitant.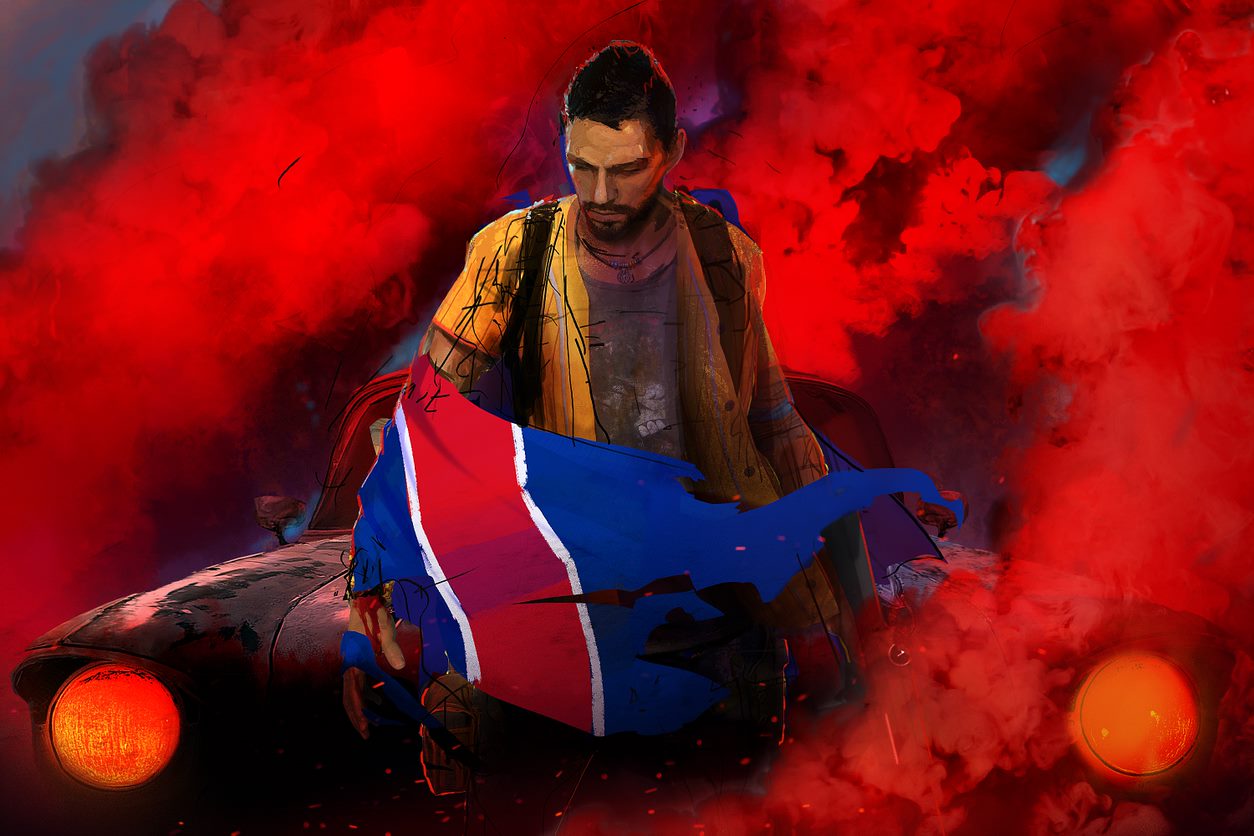 The locals love baseball and they have baseball fields on the island. So getting Dani to wear a baseball jersey was something that emerged early in our development. I like the idea that Dani is someone from the island rather than someone who has just passed by. There are personal issues for Dani. And as she joins the modern guerrillas, you see her embrace the idea of ​​"resolver" and build up an arsenal of different equipment, gadgets, and vehicles.
It's really about giving players so many tools at their disposal while still adapting it to that "resolver" look of modern guerrilla warfare.
You've talked a lot about the "solver" approach to crafting the weapons and tools used by these guerrillas. Can you tell me more about this subject? How did you get all these crazy ideas for weapons like the backpack rocket launcher that you see in the trailers?
Denny: Well, the backpack's appearance specifically came from talking to the Narrative Director about who creates them and why. We really want to give players a lot of tools at their disposal, as I said earlier.
Narratively, the backpacks are designed by Juan Cortez, who is sort of the guerrilla spy master. They are inspired by the comics he reads. One of them, as you see in the previews, is the backpack that has mortars sticking out of the back. We also have an EMP backpack and a few others that we didn't show.
Is it a little weird? I do not think so. I think this really fits the "resolver" aspect of weapons. These are ordinary civilians who want to take up arms, so it's really about trying to find all the resources possible to fight a large army.
What do you think has been the biggest challenge in working on Far Cry 6?
Denny: There are definitely some challenges. I think finding the look of our modern guerrilla warfare was certainly part of it.
The construction of the capital of Yara, Esperanza, was also very important to us. We wanted to do the first Far cry urban city. And we had to make sure that we didn't just build a small town, but something big enough where players see different kinds of neighborhoods; the places where the Yarans of Anton gather; and poor class versus middle class in rich areas. On top of that, there is a lot of propaganda that players will see across the island.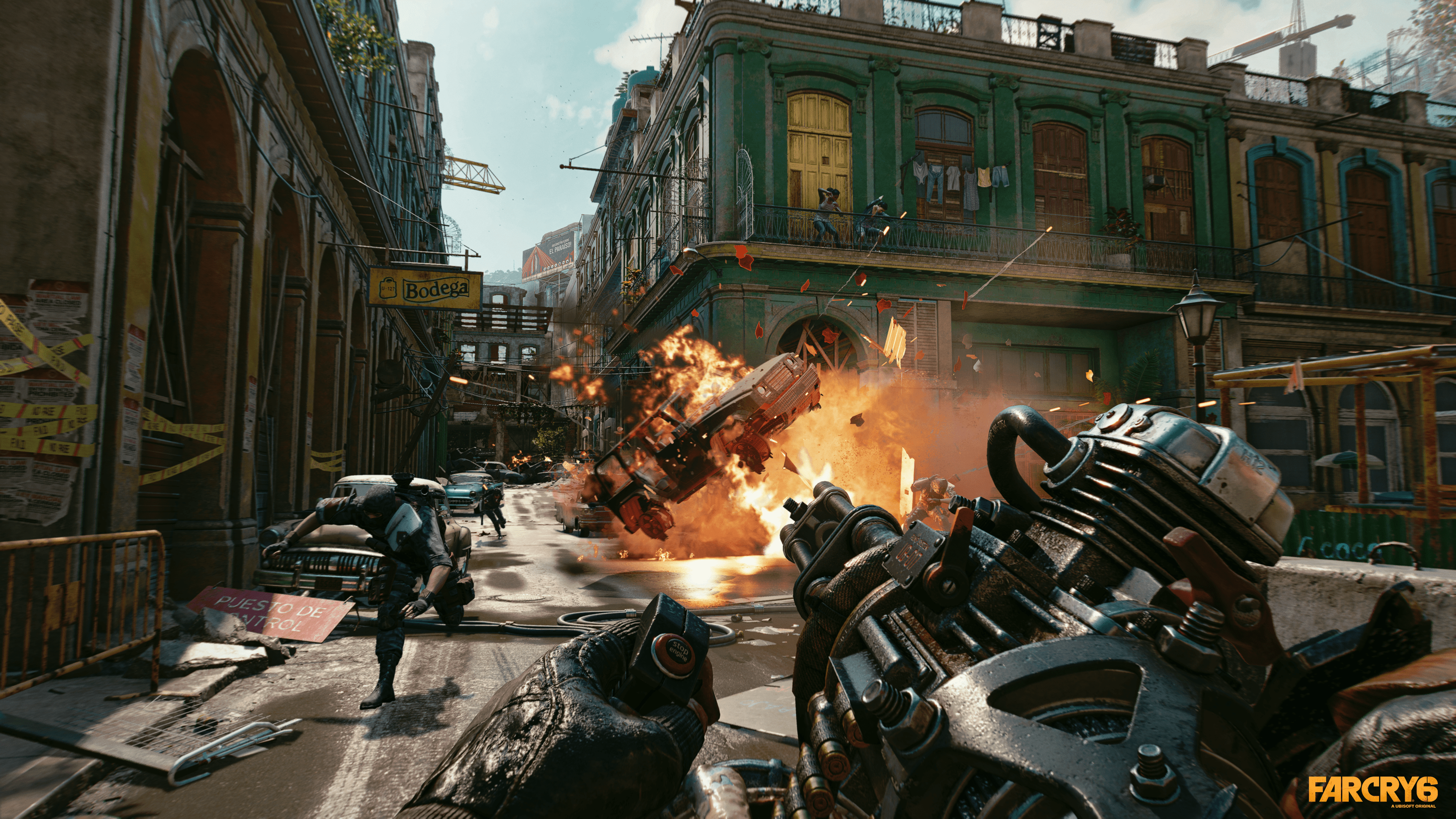 It's the first Far cry game to be released on this new generation of consoles. Did you do anything to take advantage of the new material?
Denny: I don't have all the technical details, but the game runs at 4K, 60fps on PS5 and Xbox Series X. We have ray-tracing but it's on PC. For me the best way to play it is on all consoles. I think the game looks great on PS4, which we optimized for, but also on PS5. – Rappler.com
Far Cry 6 launches on PS4, PS5, Xbox One, Xbox Series X | S, and PC on October 7.